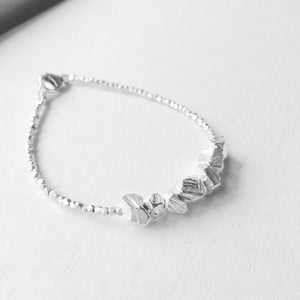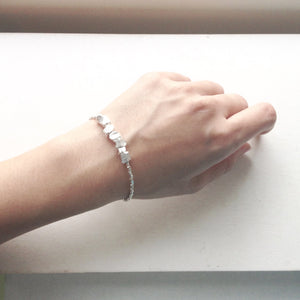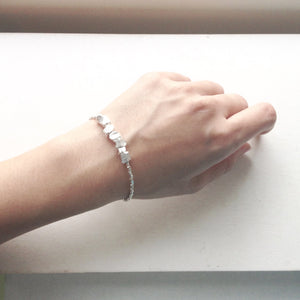 SAND & STONE Bracelet
Landscape Collection | SAND & STONE Bangle
A rhythmic combination of sand and stone
Nature Inspired texture by detailed polish. SAND & STONE Bangle is comfortable for everyday wear.
Measurements:
The band is approx. 1.5mm wide
"STONE" is approx. 3-7mm wide (*Size arrange randomly)
Material:
Solid sterling silver
Production and Delivery time:
Rings  are individually sized for you, please allow 2 weeks for production.
Ship to Hong Kong: 4-6 Business Days
             United Kingdom: 
4-6
 Business Days
             Rest of world: 6-8 Business Days